Join our Dinner Guest program
Our guests get to benefit from the regular hospitality provided by many Dubbo groups and clubs who generously donate their time, supplies and culinary skills.
Many home cooked meals, barbecues, quiches, fresh salads and desserts are provided for our guests, providing an opportunity for a nourishing meal, a chance to catch up with other guests and encourage patients and/or their partners while they are away from home - many are often staying for many weeks.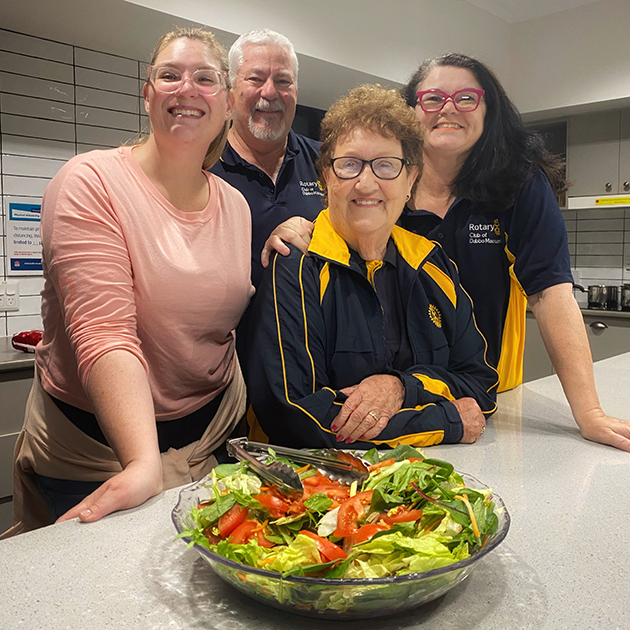 A roster that includes the Rotary Club Dubbo, Rotary Club Dubbo South, Rotary Club Dubbo West and Rotary Club Macquarie, The Pink Angels, The Lions and Bob Berry Real Estate cover most Tuesdays and Thursdays in the month. There are a few gaps that can be filled if your workplace or club would like to be involved!
A welcoming smile and plate of food is just what many of our guests look forward to each week, and we are ever so grateful for the generosity of these volunteers who choose to help us in this way.